A few blocks from the Belgiuminabox warehouse/shop in Deurne, local Antwerp Brewery Inglorious Brew Stars is a young brewery of twin brothers Erwin and Benny Van Aerschot who started the brew-house back in 2014.
Their start-up brew " Inglorious Quad " (IQ) won 2 prices in Belgium (Brussels Beer Challenge – Gold Medal 2015) and The Netherlands (Best Home Brew of Belgium and The Netherlands 2014).
Their newest brew "Inglorious Quad aged on Whisky oak barrels" is now bottled and introduced on the market after a succesful try-out at local Antwerp beer-pubs and beer-festivals across Belgium and Holland.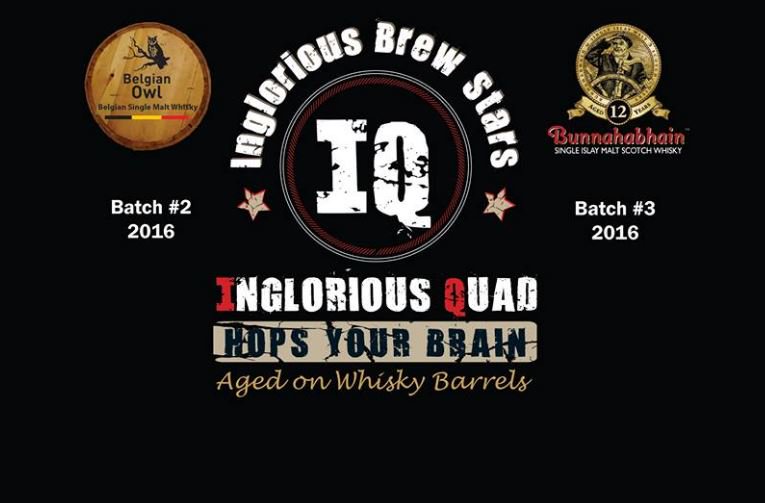 The barrel aged of the Quad comes in 2 verieties :
Another house-brew of Inglorious Brew Stars is "Cum Laude" which was introduced in 2015 as a campus beer of the University of Antwerp, this blonde beer is available in 33 cl and 75 cl bottlings.